At Natura Wild, we conceived all our recipes with a particular attention to answer the physiological and natural needs of our feline friends. We concocted each formula to offer you the insurance that your cat is nourished in an adapted way, with ingredients carefully selected for their superior quality.
Complete kitten food that can be used from the weaning period until the age of 12 months.
Complete food for sterilized adult cats. May also be suitable for overweight cats.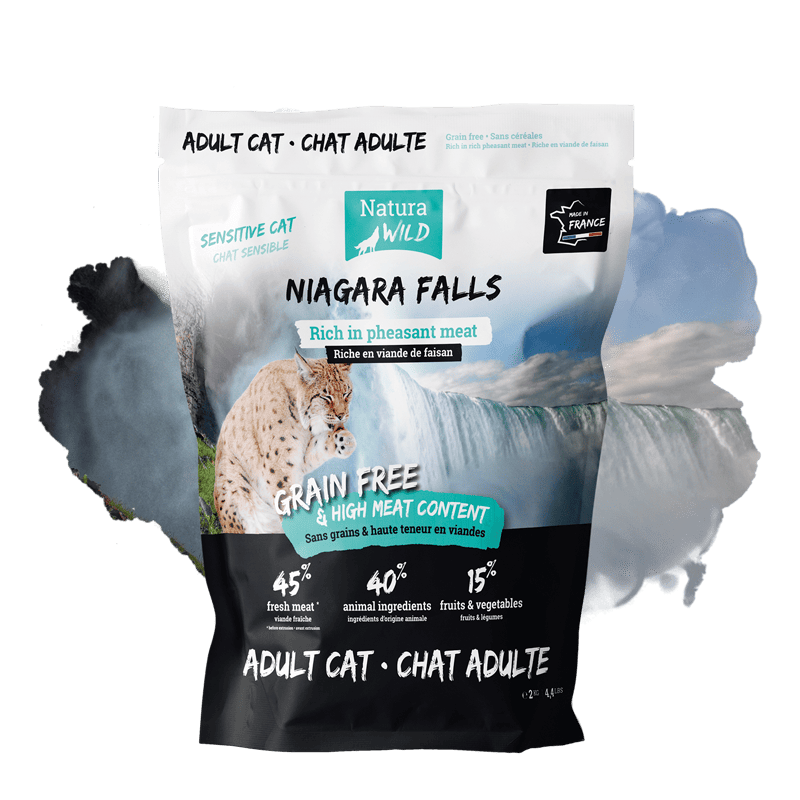 Complete food for sensitive adult cats.